5th BRAINN Congress
9/April/2018 - 11/April/2018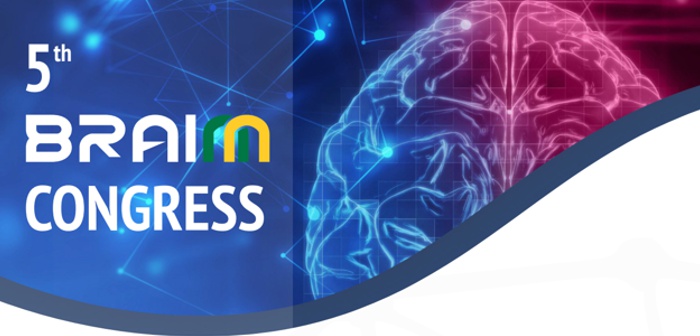 New abstract submission deadline: Feb. 23rd!
Official website
Pre-congress mini-courses
April 06th to 08th 2018
Registration NOT INCLUDED in Congress registration
Registration charge: R$ 10,00 – Direct payment via cash or check can be made at the Laboratório de Neuroimagem (Magnetic Resonance Department, second floor of the Hospital de Clínicas at UNICAMP) from 8:30am until 04:30pm, for secretaries Sônia and Lilian.
BRAINN VR Symposium – Virtual Reality and Neurofunctional Recovery
Coordinator: Alexandre Brandão
Date/Time: 06/04/2018 – 9:00 to 17:00
Place: Incamp Auditorium – Technology Center
Maximum number of students: 20
Acquisition and processing of NIRS data
Coordinator: Rickson Coelho Mesquita
Date/Time: April 06 and 07
Place: Medical Physics Lab (HC)
Maximum number of students: 16
V Workshop of the Brazilian Initiative on Precision Medicine – Free registration.
Coordinator: Iscia Lopes-Cendes
Date/Time: 07/04/2018 – 9:00 to 13:00
Place: Salão Nobre (FCM)
Maximum number of students: 100
PROGRAM
Click on the image to see a bigger version