SIPAIM-SIIM Joint Conference
November/17 - November/19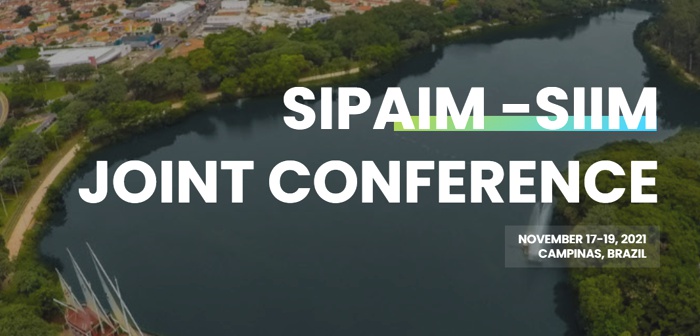 17th International Symposium on Medical Information Processing and Analysis in conjunction with 10th Symposium on Medical Instrumentation and Imaging (SIIM)
The paper submission has now passed. Thank you for all your submissions! We will get back to you shortly with the reviews.
We invite you to submit an abstract of your original work to be presented as a poster at the SIPAIM-SIIM joint conference. Please send 500 words abstracts directly to [email protected] before Sept 3.
Please note that poster abstracts will not be published in the SIPAIM Proceedings
Thank you, and looking forward to seeing all of you at the SIPAIM-SIIM joint conference!
Best regards,
SIPAIM committee
---
Share your original work in the following fields:
Medical and Biomedical Imaging
E-Health and Artificial Intelligence (AI)
Digital Pathology
Gait Analysis and Biosignals
Representation-Based Biosignal Analysis
Analysis of Medical Procedures Through Imaging
Medical and Biological Instrumentation and Devices
Peer-reviewed full papers presented during SIPAIM will be published in SPIE Digital Library and indexed in Scopus.